The current 19-piece Jools Holland and his Rhythm & Blues Orchestra consists of pianist, organist, drummer, three female vocals, guitar, bass guitar, two tenor saxophones, two alto saxophones, baritone saxophone, three trumpets, and three trombones.

They play to audiences in excess of 300,000 each year, touring all over the world, including Australia, New Zealand, Singapore, France, Holland, and Belgium.
Jools Holland (Piano/Guitar)
Ruby Turner (Vocals)
Louise Marshall (Vocals)
Sumudu Jayatilaka (Vocals)
Gilson Lavis (Drums/Percussion)
Mark Flanagan (Guitar)
Dave Swift (Bass)
Christopher Holland (Organ/Piano)
Phil Veacock (Saxophone)
Michael 'Bammi' Rose (Saxophone)
Derek Nash (Saxophone)
Anna Brooks (Saxophone)
Nick Lunt (Baritone Saxophone)
Roger Goslyn (Trombone)
Fayyaz Virji (Trombone)
Winston Rollins (Trombone)
Jason McDermid (Trumpet)
Jon Scott (Trumpet)
Chris Storr (Trumpet)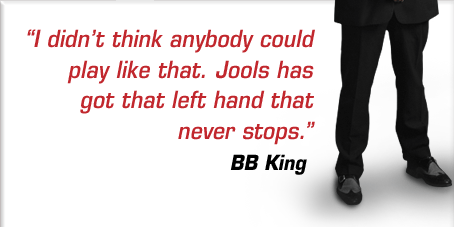 GDPR Statement | Copyright © 1999 – Jools Holland. All rights reserved.